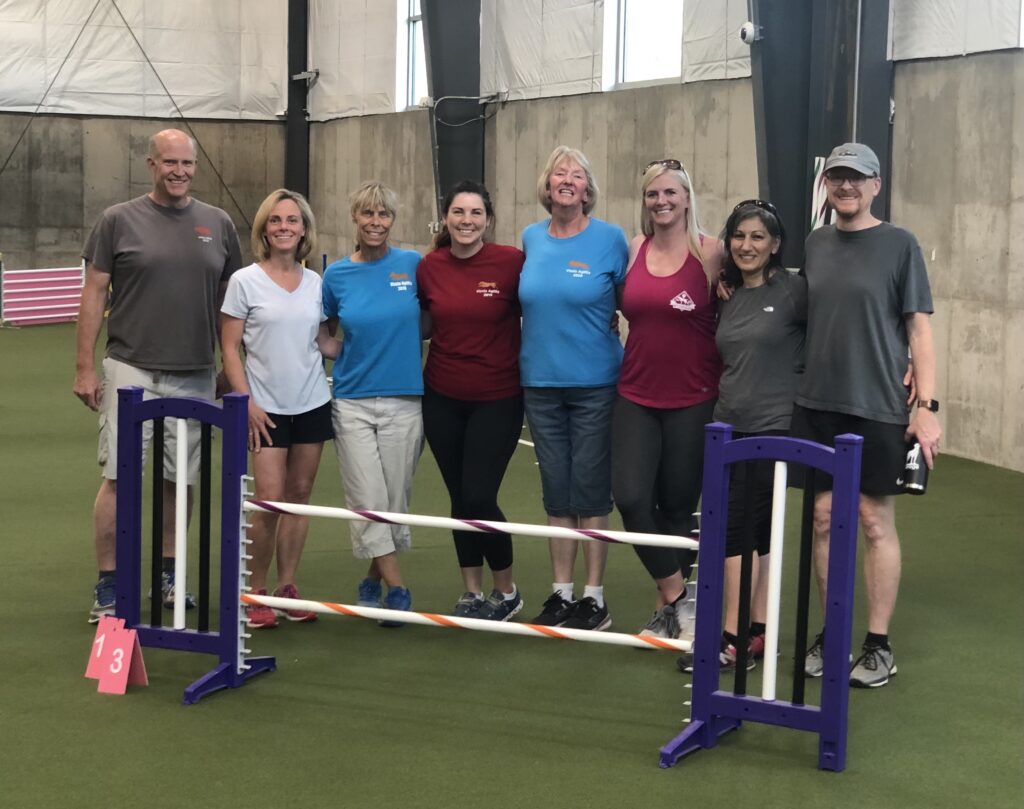 Well, our first agility trial in several years is complete! Back in January, we decided to host a Novice/Open agility trial as big trials were still canceling due to the pandemic. Colorado Veterinary Specialty Group offered up their facility, and we figured if we crated out of cars we could meet all the requirements for holding an event during the pandemic. What we thought was going to be a small trial actually filled to our limited 250 run capacity! Seems as if there were a lot of Novice and Open dogs who got stuck behind during the pandemic.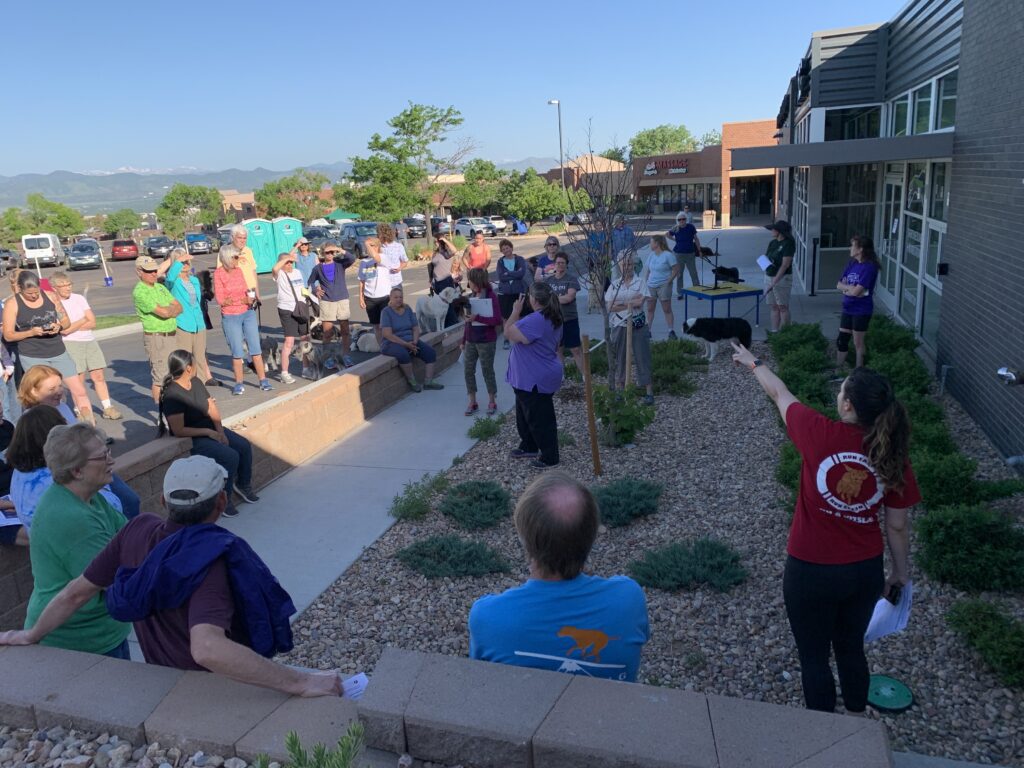 A huge thank you goes out to our trial Committee — today wouldn't have happened with your dedication and help planning! Our thanks to: Jenny Follett (Chair), Dale Hokens, Katherine Hokens, Alison Rodgers, and Ginger Sammonds. This group not only worked from start to finish both days but also held several conference calls to plan for the day. They thought of every detail needed, and kept a fun and upbeat atmosphere even though the majority were not competing.
Additional RMVC club members were able to pitch in and help this weekend, or leading up to the event. Couldn't have done it without Lindsay Tita Adams, Neeta Cope, Rod Cope, Christi Uhrig, Laurie Olson Edwards, Leah Davis, Spencer Sparrow, and Erica Sparrow. This group either came and worked during the weekend, or helped with execution like supply shopping, bringing coolers, check signing, etc. It's the little details and running around that make these events successful! Thanks to our volunteers, we had plenty of cold water and shade tents. Couldn't have set up or torn down all the canopies without the help!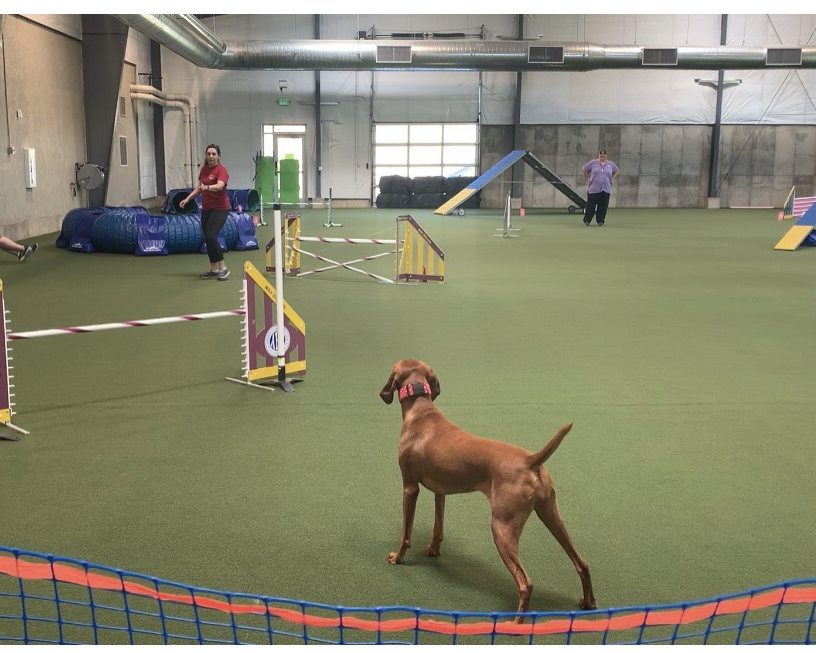 We are also lucky in Colorado to have one of the best trial secretaries in the business; Deb Lewis of Lookout K9 Trials. Our judges this weekend were just amazing! Beth Godwin and Kitty Bradley are both VMOs (special judges that can do official height measurements) and had dozens and dozens of dogs to measure in addition to their judging duties. And they totally did it with a smile! Their courses were very well designed for young dogs and they smiled along with us all day. For the debut at the facility, Dr. Milan Hess was so kind in facilitation the use of her facility . For the equipment gaps, Derrel Manceaux (Front Range Dog Agility Equipment Rental) not only brought the extra equipment, but he stayed and worked with us all day on both days!
There were so many community members that worked all weekend; instructors who came to support their students, people who chipped in when they weren't running, and unentered enthusiasts who wanted to come give back to the community for a day. We so appreciated all the the help; please know you are appreciated and your efforts did not go unnoticed.
The feedback from the community was so fantastic that we just might have to do this again! Thanks again to everyone that contributed, we couldn't have pulled it off without you!